Deutzie gracilis
Very floriferous species, this shrub is covered with beautiful flowers fragrant, starry, pure white in spring.
Description
Latin Name        

Deutzia gracilis

Common Name                  

Deutzie gracile

English Name

Slender deutzia

Carriage

Small shrub with arching branches and slender.
Foliage

Deciduous simple, bright green above, light green turning to burgundy in the fall below.
Flowering
Flowers white, starry, grouped in clusters, fragrant, May-June.
Fruit
No interest

Croissance
Slow

Use
Isolated, in hedge free in tray.
Hight
1 meter
Largeur
1 meter
Exposition                  

Sun, part shade.                       

Zone
5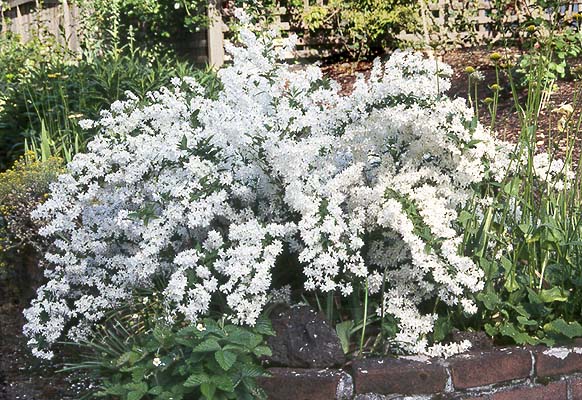 Reviews
There are yet no reviews for this product.